The 30 best winter pubs in Britain, for dog-lovers, walkers, foodies and more…..


Saturday 16th November 2019
The Fitzherbert Arms, Stone, Staffordshire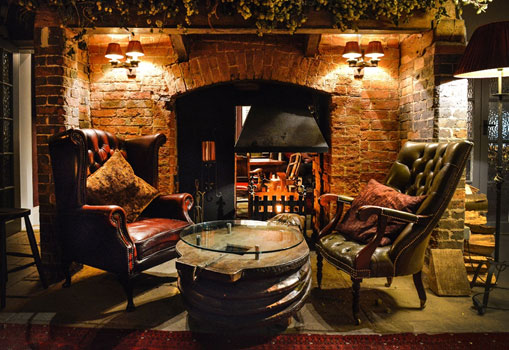 In the old village of Swynnerton on Lord Stafford's estate is the dog-friendly Fitzherbert, perfect for a pint after a winter's walk. Pups are welcome in the bar and snug, which entwine with an open-plan feel and are warmed by three delicious fires.
A vivacious team ferry platefuls of food to elegant tables: seafood platters, steak and stout pies, crumbles, brownies and local cheeses. Your four-legged friend won't feel left out thanks to tasty treats on the bar.
sawdays.co.uk/pubs/thefitzherbertarms
The 30 best winter pubs in Britain, as selected by Sawday's