Carl – Manager
Tell us something interesting about yourself! I lived in Vietnam for four months teaching SCUBA & I have a working spaniel named after the late Keith Floyd (The dog is called Floyd not Keith BTW)
What Meal would be your last? I love all food so that is a really tough one, I would try anything once. I guess it would have to depend where I was and what mood I was in. Ok so I will go for sat overlooking the sea on the Amalfi Coast eating a nice frutti del mare.
What's your favourite tipple? Another tough one…… As I am sat in front of the fire at the Fitz a nice Tawny Port (Chilled) with strong blue cheese.
What do you love most in life? Fire, Water & BBQ's
What do you dislike most in life? Getting beat at anything
Who is your hero? My Grandad who spent 7 days at sea in a dinghy after being shot down during the second world war
If you could pick any song off a juke box what would it be? Streets of London by Ralf Mctell
What is your favourite saying? Onwards and upwards
Who makes you laugh most? Pingu the penguin
What did you get told off most for by your mum or dad? Arguing with my sister
What was your favourite subject at school? Sports
Which person would you most want to have dinner with…? David Attenborough
Connor – Head Chef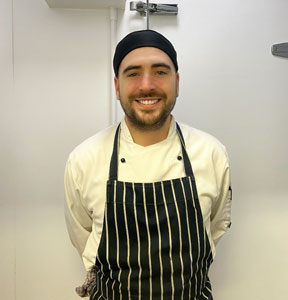 How long have you worked with Cheshire Cat Pubs and Inns? 1 year at the Cholmondeley Arms in 2016/2017 and 7months so far at the Fitz.
What Meal would be your last? Special Chow Mein
What's your favourite tipple? Jack Daniels and coke
What do you love most in life? Fire, My family, my fiance, my dog, golf, creating new dishes.
What do you dislike most in life? Rude people, people not trying new foods.
Who is your hero? My very first head chef.
If you could pick any song off a juke box what would it be? The Waterboys, The whole of the moon.
What is your favourite saying? "you cannot drink compliments"
Who makes you laugh most? Peter Kay
What did you get told off most for by your mum or dad? Too many to say
What was your favourite subject at school? P.E.
Which person would you most want to have dinner with…? Anthony Bourdain
Ollie – Deputy Manager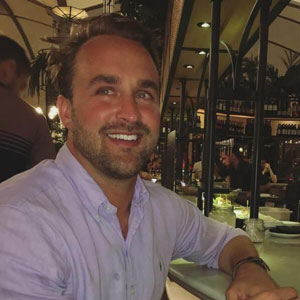 Tell us something interesting about yourself! I lived in Melbourne, Australia for 2 years.
What Meal would be your last? Extra thick cut Fillet steak, medium rare, rustic wedgy chips, longstem broccoli and peppercorn sauce.
What's your favourite tipple? IPA – all day. If i had to choose it would have to be Camden Pale
What do you love most in life? The sea
What do you dislike most in life? The sauce that comes with Coleslaw, can't stand it!
Who is your hero? Paolo Nutini – Singer, Songwriter
If you could pick any song off a juke box what would it be? Rage Against the Machine – Killing in the Name
What is your favourite saying? "Too Funny"
Who makes you laugh most? Myself tbh
What did you get told off most for by your mum or dad? Jumping out of the window and riding off on my bike
What was your favourite subject at school? P.E – wasn't that everyones?
Which person would you most want to have dinner with…? My old dear
Gemma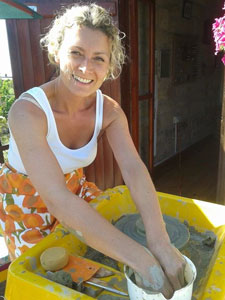 How long have you worked with Cheshire Cat Pubs and Inns? 6 months
What would your last meal have to be?? Calamari and greek Salad by the sea in the sun with an ice cold beer
Your favourite drink from the Fitzherbert Arms bar? Muga rioja
What do you love most? My son, art and a beach
What do you dislike most? Rude people
Musical hero (es)? manu chao. Me gustas tu
Favourite saying? Onwards and upwards
Who makes you laugh most? My 3 year old son
What did you get told off most for by your mum or dad? Being too loud
What was your favourite subject at school? Art and pottery
Which person would you most want to have dinner with…? Lenny Kravitz
Richie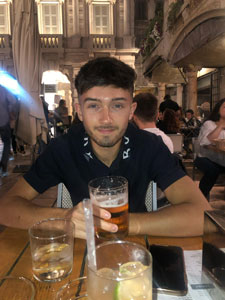 How long have you worked with Cheshire Cat Pubs and Inns? I've worked for Cheshire Cat for 3 years and 3 months.
What would your last meal have to be?? My last meal would have to be Chateaubriand, shared with one lucky person.
Your favourite drink from the Fitzherbert Arms bar? Valpolicella, also my favourite Italian region to visit!
What do you love most? Travelling the world, particularly Asia.
What do you dislike most? People with no drive or ambition, or negativity.
Musical hero (es)? The Joker, my favourite music wouldn't be on a juke box.
Favourite saying? Work hard in silence, let success be your noise.
Who makes you laugh most? Either my girlfriend, or best mate Padge.
What did you get told off most for by your mum or dad? Messing around through high school.
What was your favourite subject at school? Design Technology, or Geography.
Which person would you most want to have dinner with…? Warren Buffet, so I could pinch some of his investing tips!
Pete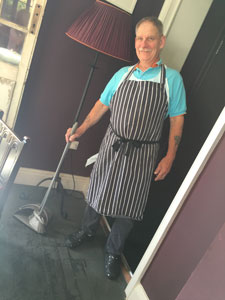 What would your last meal have to be?? Sea food plate
Your favourite drink from the Fitzherbert Arms bar? any soft drink
What do you love most? Days off, chilling
What do you dislike most? chips
Musical hero (es)? Elvis Presley
Person you most want to have dinner with…? the wife
Finally where do you want to be in 10 years time? at home retired