Record attendance for Fitz Treasure Hunt 2017!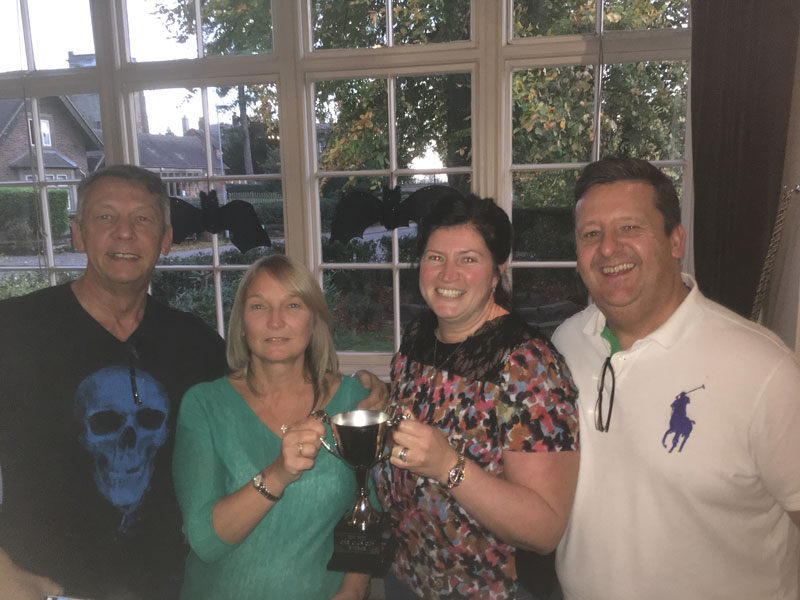 Fifteen Cars and their Crews turned up to take part in the annual October Fitzherbert Arms Treasure Hunt. Last year there had been fourteen cars which at the time was a record. We hold three treasure hunts in the year one at our Bulls Head Pub in Mobberley where the 3p (Porsche Pint and pub) Club take on the Good Fellows Car club one at our Cholmondeley Arms Pub and of course one at the Fitz.
In third place this year were the Volvo Vampires (Halloween played a part in one or two team names). Second place went to last years champions the
Pit-Stops, who obviously have a good eye for clues!
But this years winners (pictured) are Tony, Rob, Lesley and Julia or by team name the 'View Crew'. The top three got some Fitzherbert Arms vouchers to enjoy and the winners had the added bonus of a Porsche Driving Experience Day courtesy of our sponsors Porsche Chester. Of course their team name will go on to the cup!
Thank you to all the teams who took part. It was great fun and all the teams gave it a good shot with a lot of ingenuity on the collection of objects
round.
See you all next year….