We've won best in the county for the second year running!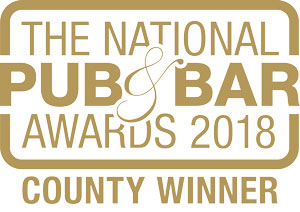 The 2018 Pub and Bar Magazine Awards are back and the judges have chosen the best Pubs and Bars in their respective counties. We are proud to announce the Fitzherbert Arms has been chosen as the best pub in the county of Staffordshire for the second year running! Our sister Pub the Church Inn has also won in Cheshire! So, we are doubly delighted with the news!
The awards presentation will once again take place at BAFTA, 195 Piccadilly, located in central London on Wednesday 23rd May. As well as coming top in the county, we are also in with a chance of winning best Regional Pub and Overall National Pub of the Year, both of which will be announced on the evening! It is an honour to have been awarded best in the county and we are excited for the Fitz team who all played a part in this!
We will keep you updated once the 23rd May is over….Wish us luck!