Welcome to the Fitzherbert Arms 'Pub Hub'
Great News! We are now open on a Monday, Tuesday and Wednesday 12 Mid-day to 6pm! Seven days a week serving the community! 
Monday to Wednesday we will be offering our freshly prepared 'Just Heat' Dishes, for you to 'heat at home'. These all come with re-heat instructions and are simple to prepare.
This week we have….. 
Smoked Fish Pie, smoked haddock and smoked trout, creamy white wine sauce, buttered seasonal vegetables £8.95
Our Butchers Sausages & Creamy Mash, Onion Gravy, Buttered Greens £7.95
Japanese Katsu Chicken Curry, Whole chicken breast in katsu sauce, spinach & fragrant rice, herb naan £8.95
Puddings served every day
Apple & Blackberry Crumble, English Custard £3.50
Chocolate Brownie, Chocolate Sauce, Pouring Cream £3.50
Sticky Toffee Pudding, Toffee Sauce, Pouring Cream £3.50 
Thursday to Sunday we prepare Hot Food to Enjoy at Home
Jay, our Fitzherbert Arms Head Chef, is preparing our very own freshly prepared dishes, for you to enjoy at home. Please click 'Food to Go', to find out what we are cooking this week.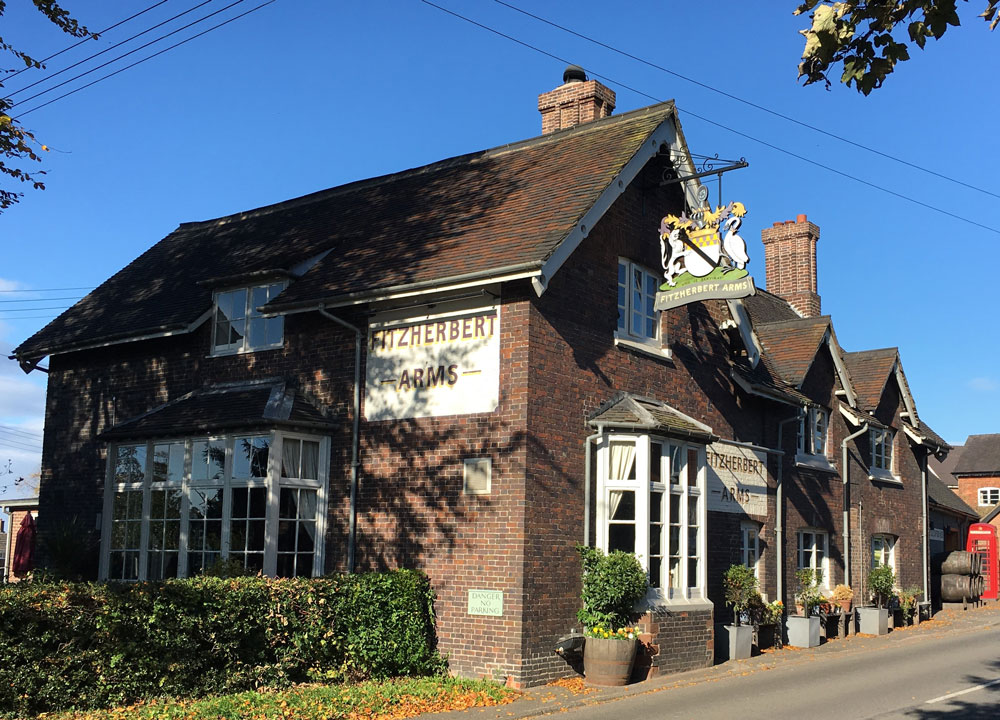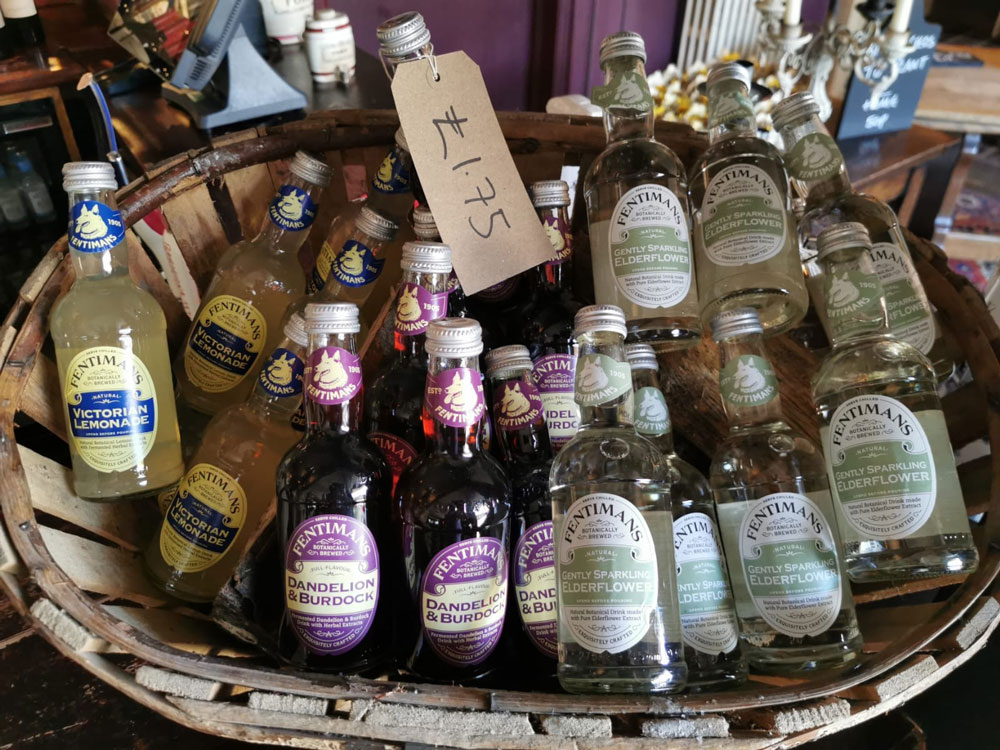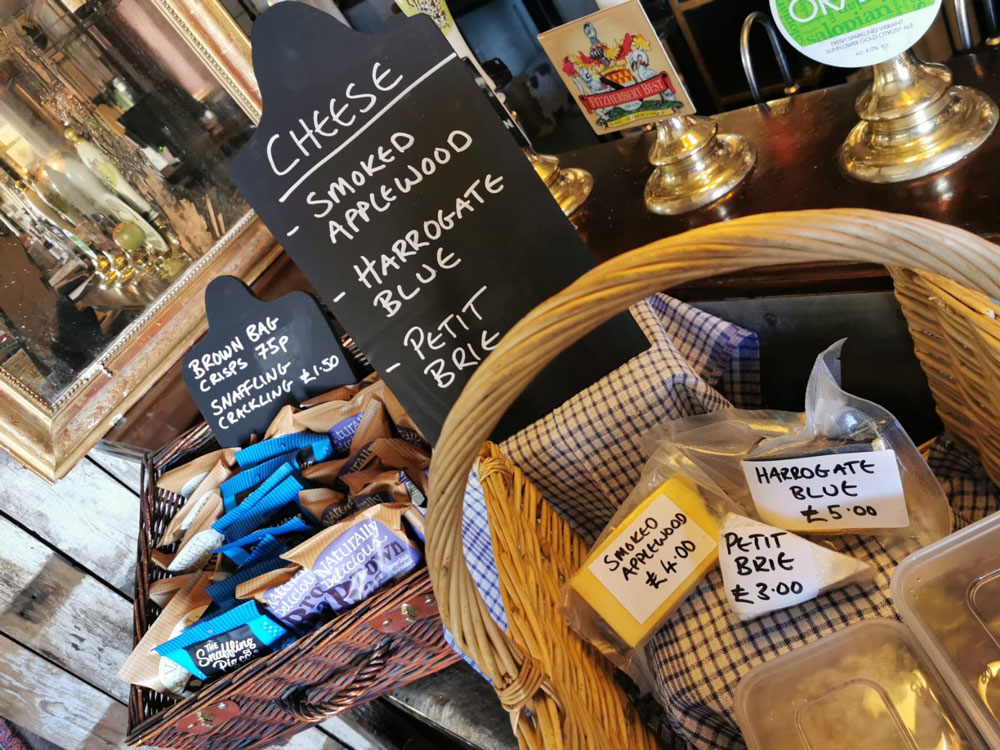 Here's how it all works.
Please pre-order your 'food to go' by phone, calling us on 01782 796782 from 12 Mid-day
(This is for the same day only, we sadly cannot take pre-orders for the next day/next week)
All payments will be taken over the phone and processed as you place your pre-order through our card machine. For current safety reasons, you will be then allocated a time slot for when you can collect your order. Time-slots for collection will be between 4pm and 8.30pm Wednesday, Thursday, Friday and Saturday evenings.
Please note that for Sunday Roast Beef Lunches, you are able to pre-order these from Wednesday onwards each week to help us plan accordingly.
All week we will be offering all our Pub Hub Favourites as usual and we are now open on Sundays too!  
The 'Pub Hub Shop' is now open from Mid-day until 6pm Wednesday to Saturday inclusive and from Mid-day until 4pm on Sundays 
Wine Shop
We have set up a 'wine shop' so you can add wine to your takeaway order or order and collect it… please click the 'Wine Shop' to see the current selection
Beer Shop
To help our local brewers we have 'ale to go' served in either one litre or two litre takeaway containers at £4.00 and £8.00 respectively, again these can be added to your order and be picked up with your takeaway. We also have freshly brewed Cask Ale in the 36-pint box. Please click 'Beer shop'. We also now have bottled beers and ciders for you to takeaway too.
Gin Shop
We also have Gins available to order by the bottle, from David and Ben at the Big Hill Distillery based at our Church Inn pub in Mobberley, we have their award winning 'Spirit of George'. This is a real favourite garnished with star anise and orange zest. We also have gins from further afield. Click here to see more….
Local Produce to enjoy
Now within the Fitz Pub Hub Shop we have…. local Farm eggs from Emma, a selection of local cheeses, unsalted butter, Homemade Mackerel Pate, Bread,  'Brown bag crisps', Pork Crackling nibbles and soft drinks too. We have potted our famous Spicy Tomato & Caramelised Onion Chutney to go with our cheeses. We have Cheshire Farm Ice cream available to take away in small ice cream tubs 2 scoops for £3.50.
Vanilla, Chocolate, Rum & Raisin, Strawberry & Cream, Honey Comb, White Choc Chunk, Lemon Sorbet
 If your pet dog is feeling it….we have got small bags of Dog Biscuits and of course dog beer to go!! 
Plants and Gardening
We now have plants and things for the garden to keep you all busy and active during this crisis come and visit the Pub Hub Shop. 
Groceries
We have also teamed up with our fruit and veg supplier Wellocks. You can now avoid trips to the supermarket, empty shelves and queues! You can order food boxes via www.wellocksathome.co.uk and these will be delivered for you to the Fitzherbert Arms. Order by 12 noon for next day collection on designated days. Click groceries for more details.
The boxes will arrive the next day so by all means please ring us to check first. Pick up is between 12 mid-day and 2pm Tuesday to Saturday. Please pick up from the large door off our car park. This will be the only entrance for pick up. 
We are busy trying to help the village of Swynnerton and beyond. We will update you regularly through newsletters, Instagram and on our website! Thank you for your continued support in helping our pub survive this crisis. We all really appreciate it! 
All the best Carl, Jay, Ollie, Tim and Mary and the Fitz Team!